TRAVEL TIPS - HISTORIC ATTRACTIONS - FIRST HAND TRAVEL EXPERIENCES TO HELP YOU PLAN A GREAT VACATION
Make your next vacation a trip to remember with our detailed reviews including history, top attractions, restaurants and travel tips. View photos, buy related books, access maps and link to additional websites for more information.
VISIT 10 GREAT USA CITIES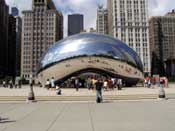 Known for their architecture, museums, restaurants and entertainment, these cities are bustling 24 hours a day.
Baltimore | Boston | Chicago | New Orleans | New York City | Philadelphia | San Diego | San Francisco | Seattle | Washington DC
More USA travel destinations...
RELIVE THE SOUTHWEST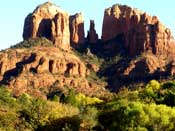 Put on your cowboy boots and hat, mine for gold or just stroll through historic towns made famous for their rough and rowdy way of life.
Denver | Palm Springs | Santa Fe | Sedona | Black Hills, SD
EXPLORE HISTORIC SITES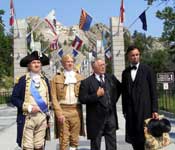 Planning a family vacation? Visit one of many national historic sites and landmarks.
Alamo | Alcatraz | Appomattox | Brandywine Battlefield | Durango Silverton | Faneuil Hall | Fort Delaware | Fort McHenry | Fort Mifflin | Fort Sumter | French Quarter | Gettysburg | Independence Hall/Liberty Bell | Kitty Hawk | Lexington-Concord | Mount Rushmore | Valley Forge. More historic sites...
SET OUT ON AN EXOTIC TRIP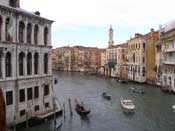 Visit the Pyramids, German Castles, Red Square in Moscow, Rome's Colloseum, cafes in Paris and Athens' Parthenon. Emerse yourself in history and have an adventure traveling to these fascinating countries.
Bahamas | Bermuda | Egypt | London England | Paris France | Germany | Greece | Italy | Peru | Russia | St. Martin